As good Friday stares at us, no doubt, Easter is here. It is an exciting holy moment for Christians around the world as they celebrate the resurrection of Jesus Christ. It comes after a long period of lent, which means the 40 days of fasting emulating the son of God is over. Now it's time to celebrate the festivity with fun and chic activities, not only for kids but everyone else. The day brings a spring-inspiration fete of sweet treats. If you consider yourself convenient, you can do unique DIY gifts. Don't miss the basket filled with Easter candies that the whole family can indulge in.
Celebrate the holiday using these cute Easter gifts.
A bunny cake-stand with beautiful cake all screams Easter is here!
Bunny soaps
Flower-topped candles
Cute bunny metal ring holder in rose gold.
Cute ceramic egg
Bunny-shaped cookies
1. Involve the Kids with Easter Activities.
When you mention Easter, children look forward to their fun game of egg painting and hunting. Besides, looking for missing puzzles can be thrilling. It is an exciting indoor game that can involve other family members too.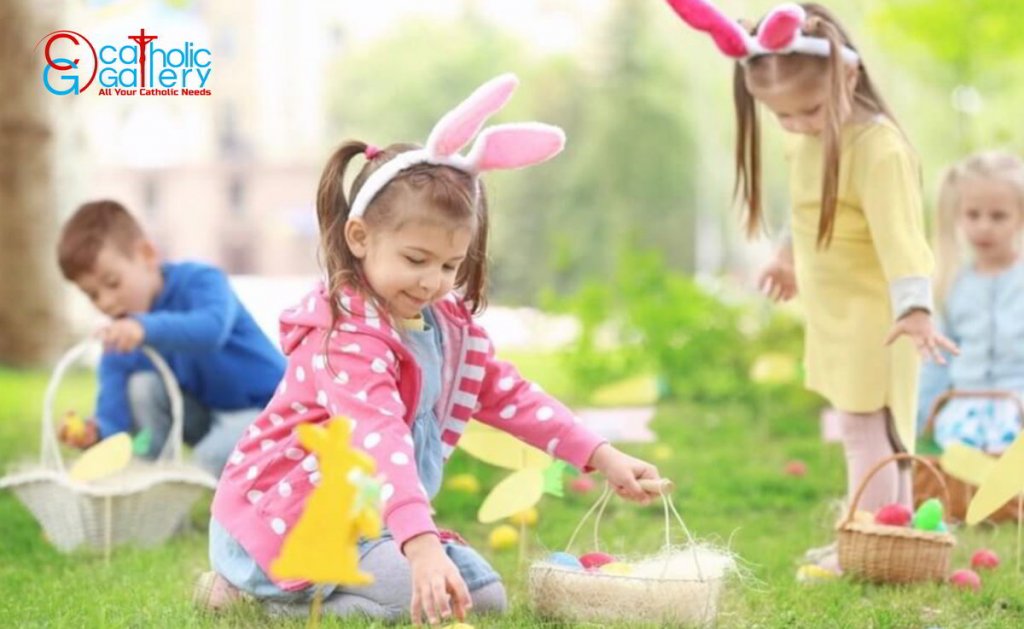 A fun game that doesn't get messy. Fill the eggs with colorful confetti. Cracking the beautiful pinatas will be nothing but impressive to the children.
Egg hunting using the QR code
In the current generation, children are maturing fast. Even those who are still young consider themselves to have outgrown some games. Bring them something interesting, like the use of QR code to search for eggs. Using the tech will give them a beautiful tune that will make them participate in the Easter activities.
Design patterns to hunt for eggs
Children love beautiful patterns. Inscribe different types on the eggs, and ask them to fetch. Award them with some trophy to make them feel proud.
2. Bunny cookies
Kids are well aware that Easter is all about bunnies and eggs. Why don't you start the day with home-made fresh bunny cookies? There are different shapes of bunny metal cuts in the market. Children will have fun as they shape the dough into bunny-like before you put them in the oven. Once done, let them use the decorations to put up the eyes, mouth to complete the bunny.
3. Family Easter tradition
As Christians, it's tradition to start your Easter in a church. There's usually a mass celebration of the resurrection of Christ Jesus. Just like Thanksgiving, Easter celebration entails a family gathering with plenty of home-made meals, referred to as soul food.
Do some advance preps for perfect detailing. Put some whimsical centerpiece on the dining table, Easter flowers, creative decors to elevate the meal. Bring out the Easter sensation with the family brunch. After the exquisite dinner, it is a tradition to indulge in a fun activity such as egg hunting. As soon as the sun goes down, dash out and start hunting. Get a pile of colorful, glowing plastic eggs that should be spotted by all.
4. Egg painting
Several things can be fun for Easter, but egg painting is a critical activity for the day. Use a myriad of patterns that are super cute to add in your basket. Some of the fun things DIY decorations that you can apply on your eggs are below: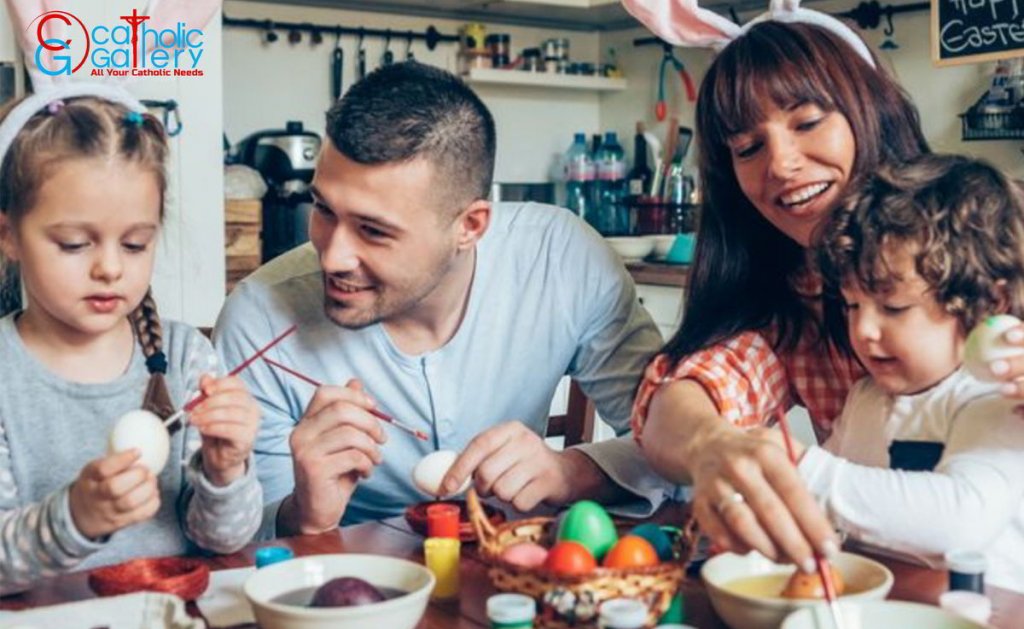 Paint the eggs in yellow and faux card stock to create a pineapple.
Using different colors of nail polish, paint the eggs to look colorful-use of spring colors such as blue, fuchsia, saffron, and many more.
Use stenciling on your eggs to make them look like they are hand-painted.
Cut pieces of tissue paper that have cute designs, and using a mod bond, adhere to the eggs.
Print out your favorite vintage botanical designs and stick them on the eggs.
5. Throw an Easter Party!
Throw an epic party for your friends and relatives, and give them a warm welcome with a perfect Easter tone. The entrance should have Easter flowers such as tulips at the door, with a basket of colorful eggs. It requires ample planning and preparation.
Other than delicious meals, arrange for some beautiful games that everyone can nail. For example, you can prepare a station where the activity starts. Put a bunch of pre-dyed eggs according to the number of your guests, with stickers that they can choose to stick on the eggs. That kind of party will become forever memorable!
6. Family DIY gifts
Easter is a festivity that can be enjoyed more with DIY activities that are simple, unique, and way too fun for all family members. There is a list of cute ideas that you can craft to make a lovely gift to your loved ones. Get artsy by using plastics, and paper cut designs, simple paints, scissors, and adhesive to create impressive presents that everyone will adore.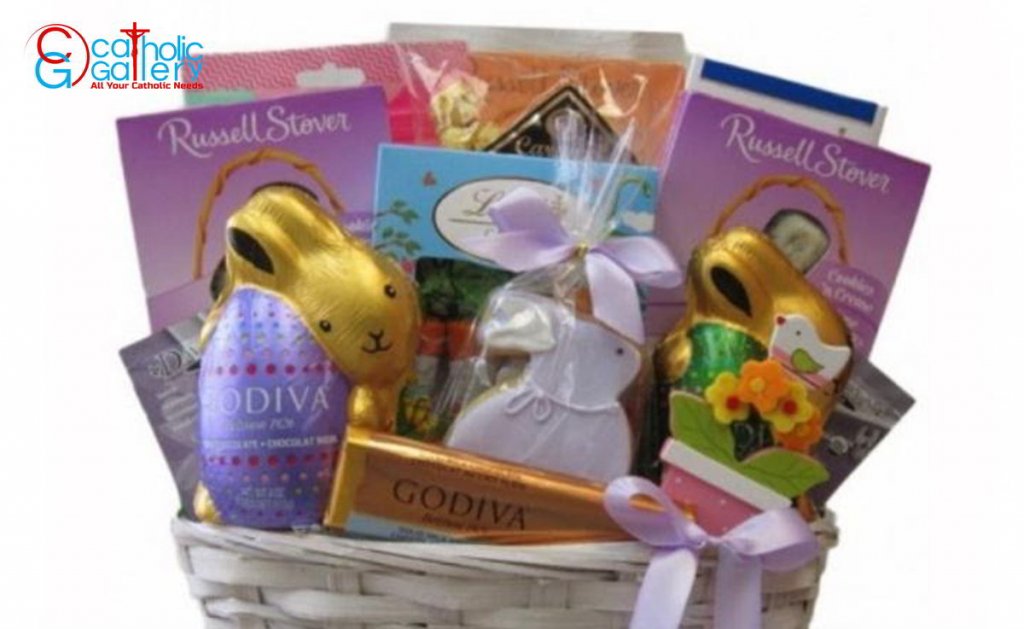 7. Easter goodies basket
A basket of goody Easter gifts completes the festivity. Let your partner or children go scavenging, as they hunt for hidden baskets until they find them. Put some new egg riddles that will lead to the destination.
In conclusion, there are loads of fun activities that will make you love Easter. The thought of it springs a fete of good times. Beautiful Easter flowers like irises are the perfect decoration to add to the holiday. Without breaking your neck, you can use the cute ideas shown in this article. Twirl up the day and make it epic!
Other People are reading